Featured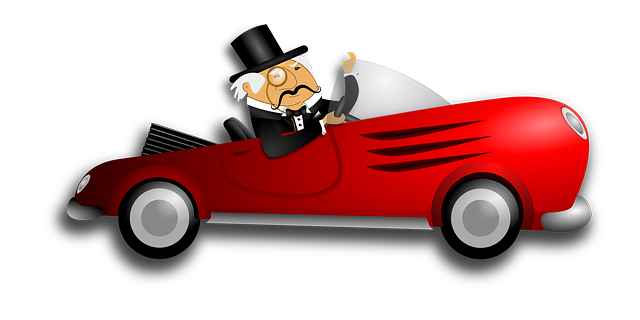 FILM FINANCE: When Being a Millionaire Is Not Enough
How much money do you have to make to be wealthy?
Here's what Google says …
"If you make $50,000 a year, someone who makes $100,000 qualifies as rich. If your annual income is $100,000, $200,000 is enough. If you're worth $5 million, then $10 million is all it would take, and so on"
In other words, it depends on your viewpoint.
One-half, 49.98%, of all income in the US was earned by households with an income over $100,000, the top twenty percent. Over one quarter, 28.5%, of all income was earned by the top 8%, those households earning more than $150,000 a year. The top 3.65%, with incomes over $200,000, earned 17.5%.
But if you want to be an Angel Investor in a feature film, being a millionaire might not be enough.
For the Impact Factor Movie, we are looking for 1-3 investors for the first round of equity investment for a total of 1.2 million dollars.
For an individual to invest $400,000 to $1,200,000 in what is usually considered to be a high-return but high-risk investment, you need to be confident that if you lose the money, it won't really affect your lifestyle.
My guess is that you wouldn't want to risk more than 10% of your net worth, so that means you would need to have 4-12 million of net worth to participate.
In this case, the minimum buy-in for first-round investors is only $20,000 which brings that net worth number down way below the 1 million mark, but then other considerations start coming into the mix.
Join in the conversation and let me know what you think and in the meantime …
Don't miss the fun!
If you want to go along for the adventure you might want to subscribe to my Impact Factor Podcast now:
http://kenmcarthur.com/itunes
To catch up here are links to the previously released "Season Two" Podcasts in order:
For a special podcast about what I'm doing with Season Two take a listen to:
http://kenmcarthur.com/podcastseason2preview/
Episode One: This episode talks about Shonda Rhimes, and her book "The Year Of Yes", the instant New York Times bestseller from the creator of Grey's Anatomy and Scandal and executive producer of How to Get Away With Murder as Shonda shares how saying YES changed her life, the fear of saying yes and unconventional values.
`http://kenmcarthur.com/s2episode1/
Episode Two: This episode talks about Levi Allen of Left Coast Media and how creating films (or any creative endeavor) can be a crushing disappointment, how to get beyond the disappointment to success. Plus the first steps of creating the Impact Project and a sneak preview of the story for the Impact Factor Short Film.
http://kenmcarthur.com/s2espisode2/
Episode Three: A phone call with #1 business blogger, Seth Godin, how you beat odds of 280 million to one and the initial story idea for the Impact Manifesto Short Film and how it changed.
http://kenmcarthur.com/s2episode3/
And finally …
Episode Four: This episode features Michael Engesser, the composer for the Impact Manifesto Short Film. We talk about how we created the music for the Impact Manifesto Short Film and how it changed.
http://kenmcarthur.com/s2episode4/
More on the way, but don't stop here!
I really could use some great reviews of the podcast on iTunes It really does make a huge difference and I read every one of them personally.
Unfortunately, it's not as easy as it seems!
Check out this article to see exactly how it's done!
http://theauthorbiz.com/how-to-leave-a-podcast-review-at-itunes/
Then head on over to iTunes to subscribe and review the podcast!
http://kenmcarthur.com/itunes
All the best,

Ken McArthur
Best-Selling Author and Producer