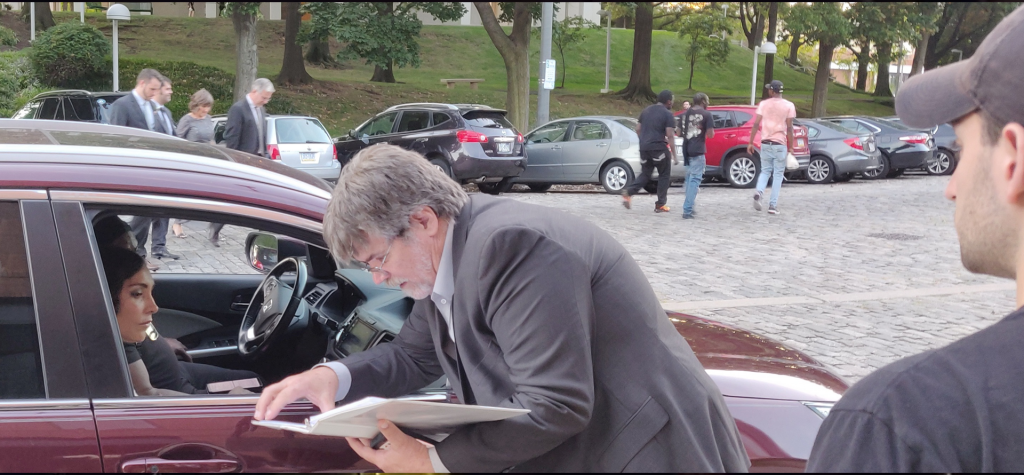 Impact Film School was founded by Ken McArthur, writer, director, and producer of The Impact Factor, a feature narrative drama about people from all walks of life who discover the true meaning of impact.
Ken is the best-selling author of "Impact: How to Get Noticed, Motivate Millions and Make a Difference in a Noisy World," which has enabled thousands of people to achieve amazing impact by championing the philosophy that partnerships and collaboration build value for everyone.
Selected by Fast Company as one of the 20 Most Influential People Online, Ken's powerful call to action, "The Impact Manifesto: You Make A Difference Whether You Want To Or Not" was selected for publication by Seth Godin's brainchild "Change This." Ken McArthur produced "The Impact Manifesto" as a short film to benefit over 100 non-profit organizations by raising funds and awareness for their programs.
The popular host of a series of live events and workshops that bring together top-level filmmakers, artists, thought leaders marketers, entrepreneurs, business owners, corporations, and non-profit organizations to create powerful results – he creates incredible, intense impact for storytellers and multi-million dollar profits in surprisingly short timeframes.
Ken offers top-level classes, workshops, coaching, and mentoring programs designed to help individuals who want to make a difference realize their own visions of clear, powerful impact around the globe.